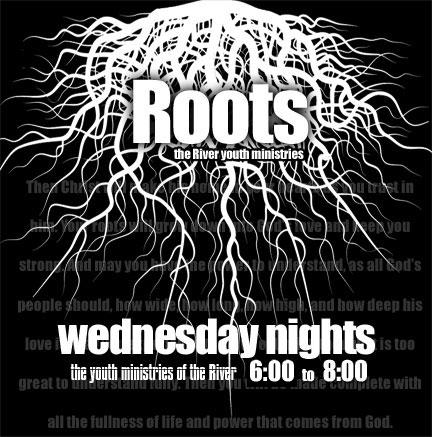 Encouraging Youth to Love God, Follow Jesus, and Impact Their Culture
Roots is the middle school and high school ministry of the River. Roots exists to disciple a generation that passionately loves God, follows Jesus with all their heart and because they do they change the culture they live in.
The high school years are vital in training young people to be disciples of Jesus. Statistically, 60 percent of students leave the church after high school. This means that traditionally the church hasn't done a good job of communicating the gospel to teens and creating a legacy of disciples that is multi-generational. the River Youth Ministries is focused on helping parents equip young people between the ages of 12 and 18 to be disciples of Jesus by clearly communicating the gospel, creating an environment of worship, and connecting teens to community in the church.
The end-goal of our Youth Ministries is to create theologically sound Jesus lovers who go on to become vital members of the church in the college years and beyond. Roots, our youth ministry here at the River meets every Wednesday night from 6:00-8:00.
For more info and what's happening now at Roots, check our Facebook page!