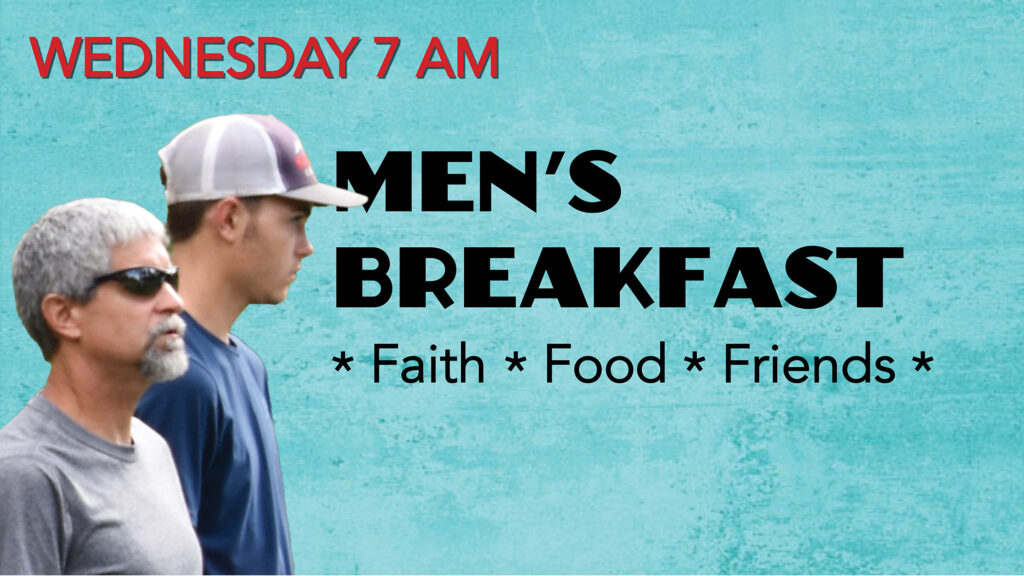 Breakfast, Bacon and the Bible
Breakfast, the first meal of the day. What tops the list for satisfying hunger and for satisfying spiritual hunger? God's Word without a doubt. Bacon and the Bible — you can't go wrong.
Our Men's Breakfast is a fellowship time for men seeking to learn more about Jesus and to come together in worship and prayer combined with good food. Our time together starts promptly at 7AM and ends at 8AM sharp so those still working can get on their way. Others with more time may continue private discussions of the lesson or maybe just have another cup of coffee and spend a few minutes watching the St. Vrain River amble through our back yard.
All men are invited to join us along with your neighborhood friends, sons, and grandsons. We've had guests join us for a day while on vacation and some for extended periods while here on a temporary assignment. We are a great group of men — simply discussing our walk in faith with Jesus. We hope you'll join us!
Bible Study
A Weekly Study Guide is prepared with links to the Sunday sermon and all scripture referenced in it . One of the main purposes of our gathering is to understand how we can apply the Sunday lesson in our own lives & support each other in doing so.
If you have any questions, please call Russ @ 303-776-5416.